Jeff Jackson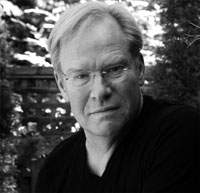 Jeff Jackson attended the Architecture School at the University of Waterloo and the Ontario College of Art.
He has shown his work in galleries in Tokyo, Paris, Italy, New York and Toronto.
His art has appeared in The New Yorker and The New York Times and many other international publications.
He has been commissioned to create paintings, murals, rugs and large art installations for individuals and institutions in Canada and the U.S.
Jeff has traveled to Europe, Africa and Asia in recent years and created a collection based on these trips.